Joan Miro - Round Tip Washable Markers 24 Colors
---

Product Description
---
Color ink imported from Korea with special formula to increase the washability up to 80%

Worry-free coloring fun with 12 washable markers

It is washable, non-toxic and perfect size for small hands

Kids will be able to explore the joy of drawing, mixing and matching colors and creating one-of-a-kind pieces of art to hang on the fridge or the walls

Korean imported coloring ink with special formula to increase the washable ability

We also special design the marker diameter up to 1.5cm to ensure children easy and comfortable to hold

The ink capacity also more than 2.5 times compare to market ink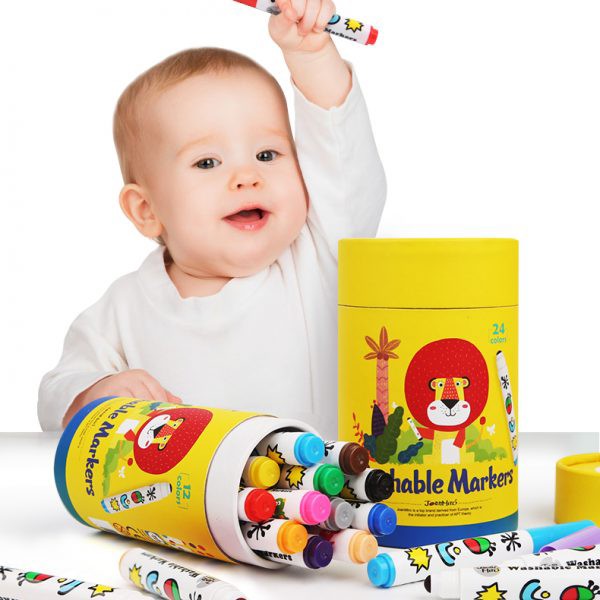 Washing & care instruction

Joan Miro washable markers wash from skin and most washable clothing. Wash promptly in warm water cycle. Do not use prewash or chlorine bleach. Repeat laundry may be required.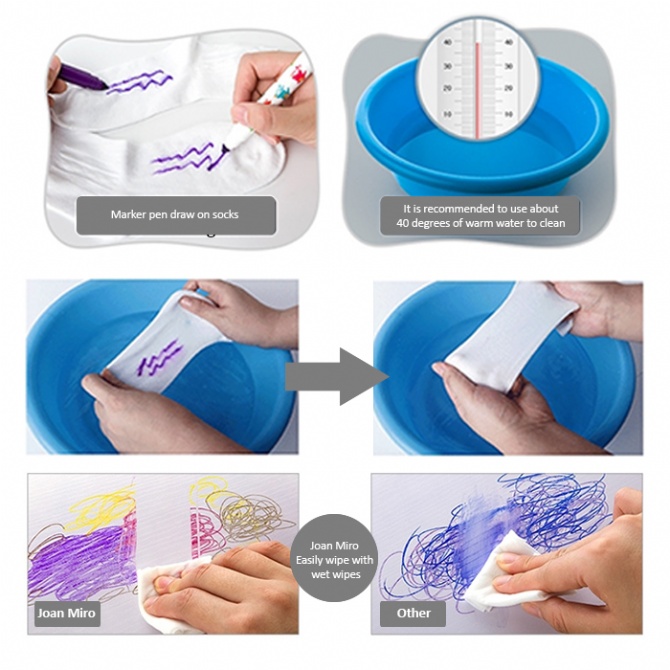 Stain advisement

Keep away from wall paper, wood, vinyl, carpeting and other materials that cannot be laundered.
Joan Miro - Round Tip Washable Markers 24 Colors is available at Kidorealm.